Enterprise Solutions
For organizations evolving their community strategy, POAP provides managed services through our Enterprise Services division. We work with brands to develop strategy, design experiences, and connect to your biggest fans with the power of POAP.
Contact us
Are POAP Enterprise Solutions right for you?
Managed service
We design and develop experiences to align with your goals. From simple activations to complex campaigns, our team of experts is here to help.
Learn best practices
We've spent time optimizing the details to get the best results in the field. Our clients benefit from deep experience designing user flows and creating delightful dynamics.
Team onboarding
Alignment is easier when your team has a shared reference point. We work with your organization to build a shared understanding of Web3 technologies for better execution
Consulting and advisory
POAP unlocks a wide range of capabilities including integrated token gating solutions; collaborative experiences; and immersive on-site engagement opportunities. We help you navigate the landscape of possibilities to build experiences native to your brand.
Why POAP?
POAP is the best way to build a web3 native foundation for your digital strategy:
POAPs are fun, free, and easy to collect

Create personalized experiences for your community

Provide ongoing utility through a plug and play app ecosystem
Contact us
A full service experience studio
Custom journeys
From understanding your ultimate goals to the best method for your community to claim POAPs, we're with you every step of the way. You're not just giving a digital collectible, you're creating a memorable experience.
Narrative design
Work with us to craft the story that shows your community that you understand what web3 solutions can provide. They'll want to collect your POAPs because they'll know that your focus is on how you can deliver long term value.
Brand-forward approach
We know that branding is important to ensure a world class user experience.
Gather insights
Our campaign reports help you understand your collectors. Use these insights to create a better strategy.
Case studies
Credit: twitter.com/leadscientist
WNBA Commissioners Cup Championship
The WNBA issued it's first ever digital collectible via QR code over the jumbotron at the 2022 WNBA Commissioners Cup Championship.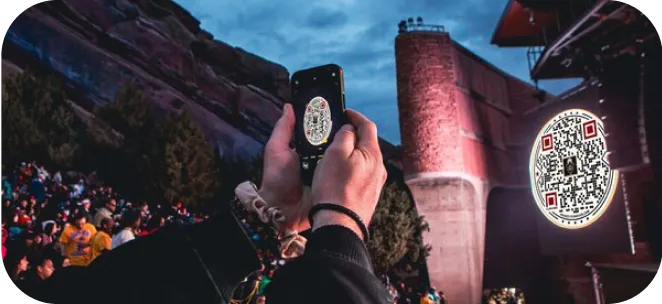 Credit: POAP and Flowcode
Kevin Gates at Red Rocks
Rapper Kevin Gates did an exclusive POAP drop at his concert. 100% of the POAPs were claimed and 90% of concert goers were new to crypto.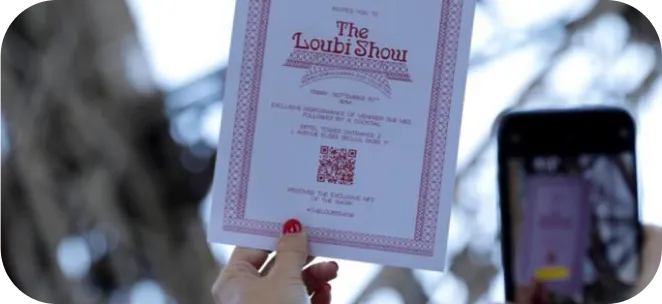 Credit: Courtesy of Christian Louboutin
Christian Louboutin at the Eiffel Tower
Major fashion designer gifts exclusive POAP to audience at a unique live web 3 experience that combined fashion, music, and entertainment.
Who do we work with?
POAP partners with a wide range of developers and innovators - from custom landing pages with email capture to utility integrations that make token gating events, Shopify stores, Discord channels (and more) safe and seamless. Our developer community is constantly expanding with new integrations coming online often.
Ready to get started?
Self-serve solutions
POAP Drops is a one-stop shop for your self-serve POAP needs. Create and deliver precious digital collectibles through time-tested methods.
Create a drop
Custom activation
For more custom activations, contact us about our enterprise solutions. We have a wide range of service options that can fit your organization's budget and needs. Reach out today for more details.
Contact us